medical gauze bandage cutting machine
2019/6/26 15:41:11 From: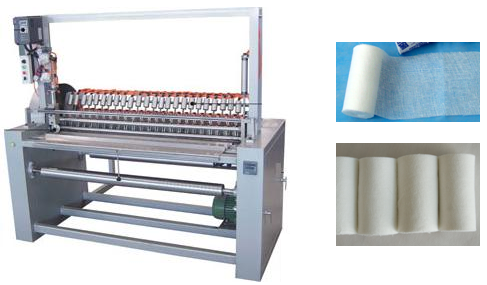 Medical gauze bandage machine, cutting edge gauze bandage producing machine.
This machine is used for producing gauze bandage, non-woven bandage and other fabric bandage.
The technics course is open rolling, slitting, and rolling up. Suitable for produce bandage width from 3cm-25cm. each bandage can set length random.
There are two kinds of way to produce bandage:
Cutting and rolling at same time; need high quality gauze, weft no foul on end-product.
After rolling, than cutting; suitable on law quality gauze, high capacity, but weft are foul on end-product. For this way, should add a slitting machine to produce.
The machine can be designed and made on customers' special request. For further infomation, please feel free to contact us.
---
Prev:PBT elastic bandage elasticizing machine