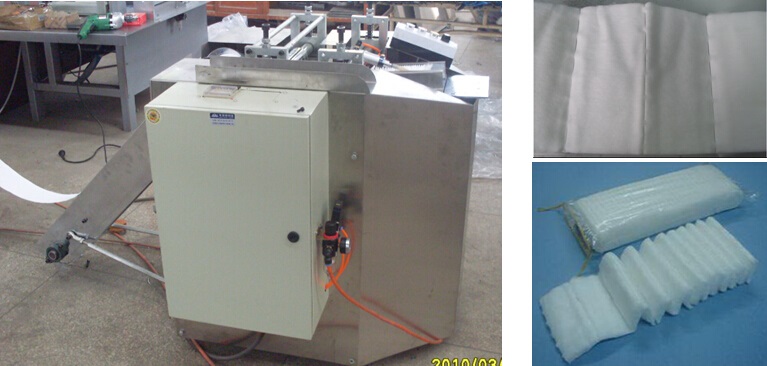 This machine is used to produce Zig Zag Cotton Pads in various specifications, cut line-hole and count pieces.
Main Features:
a.Steel-angle frame are light and rigid, easy to repair.
b.Easy to adjusts the dimension of forming with satisfactory appearance.
c.Frequency conversion timing, driving by constant tension and constant line speed, Timing with high precision, operate steady, measure accurate.
d.Cutting holes blade and crush roll axes use high quality alloy tool steel, with high durability, the hobbing system keeps synchro with the feeding cotton system, gear meshes, hobbing position can be regulated to ensure it meets the demand.
Main Technical Specification:
Speed: 280pics/m
Motor power: 1.5KW
Frequency converter power: 2.2 KW
Cotton Pad width: 5cm-20cm