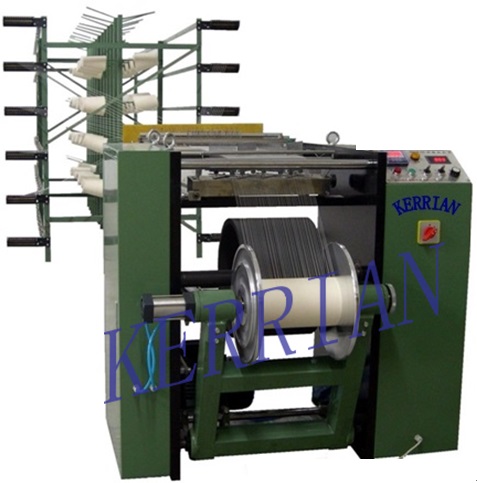 warping machine for high speed bandage weaving machine.
Main features:
Adjust speed by frequency converter, easy to adjust, save energy
Tight press automatically, pressure is adjustable, even warping.
Count length automatically, warping length can be pre-set.
Comb type expansion reed, open in top, easy to row line and convenient to adjust width.
On both machine head and creel of yarns, there are control device for stop machine when yarn break, to ensure the machine will stop when yarn break.
Warping speed: up to 350 m/min.
Remote control to start and stop machine automatically, available distance 20m.
Available warp roll: φ300-410mm, inside warp beam length is 255-260mm, it can be made on customers' different requests.
Motor power: 1.5KW