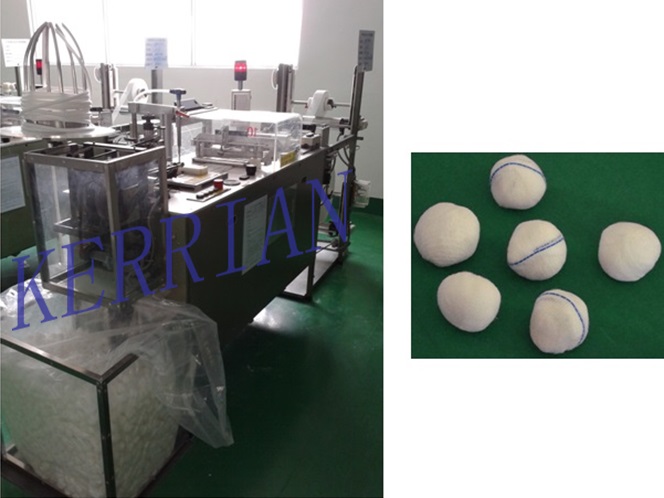 gauze ball making machine, non-woven ball making machine.
This machine is suitable to produce medical gauze ball automatically.
Main features:
1. Adopt servo system feeding accurately, cutting length of fabric is adjustable, just need to set in touch screen.
2. Adopt improved conveyor belt to ensure feeding be more stable and orderly.
3. The new designed machine, can produce both gauze ball and non-woven ball.
4. The stability of new designed machine is much higher than old model.
Main parameters:
Gauze ball size: optional for diameter 25-60mm.
Working voltage: 380V or 220V, or on requirement.
Speed: app. 2000pcs/h.
Single-ply or double-ply gauze can be choosed by gauze ball weight.
Power: 0.5kw
Air pressure: 0.5Mpa