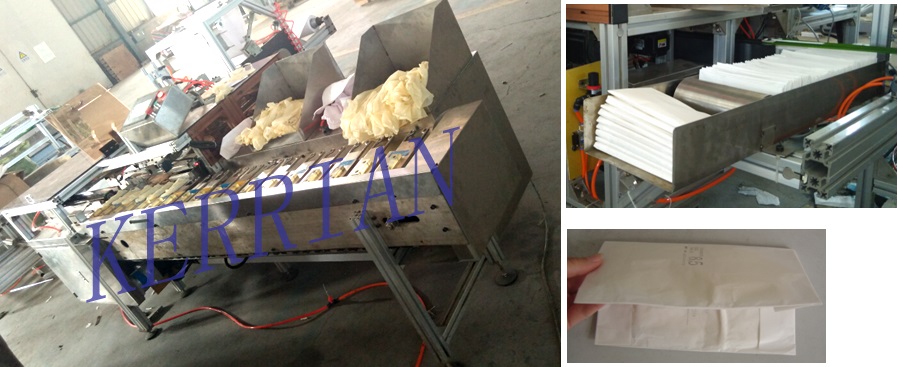 Surgical latex glove inner wallet packing machine.
This machine is suitable to pack surgical latex gloves one pair in each wallet package, with glove cuffing device.
Main features:
1. Machine frame is made of aluminum alloy structural section, stainless steel packaging, good looking.
2. PLC touch screen control, all tracks and parts contacting with gloves are made of stainless steel, ensure product quality.
3. Printing online, precise and stable operation.
4. With gas tank, ensure stable air pressure.
5. Production speed: 25-30pairs/min.
6. With glove cuffing device, automatic in-feed.
7. Power: 5KW.
8. Air pressure: 0.6Mpa.