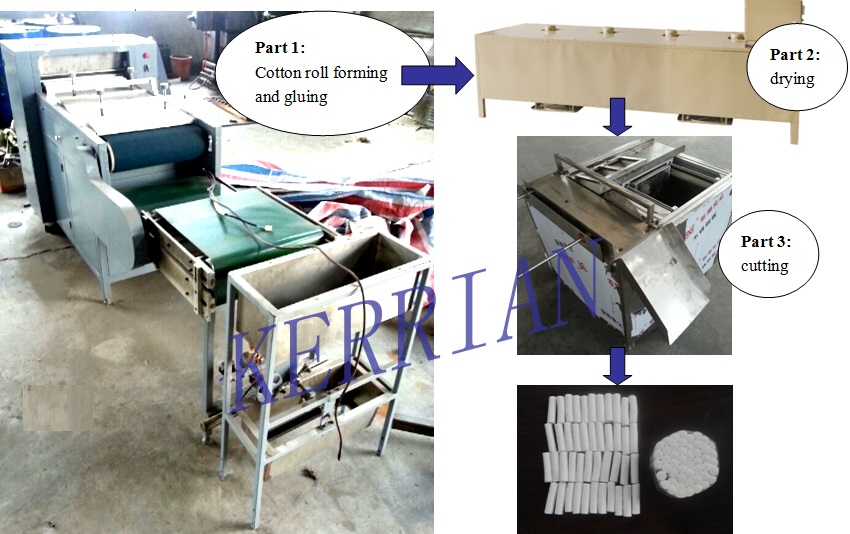 dentistry dental roll machine.dental cotton roll production line.
This production is special for producing dental cotton roll automatically, production process is: cotton strip rolling – coating glue – drying – cutting – output. It can produce dental roll with different specification on request.
The production line adopts alloy steel, with exquisite appearance and simple construction, easy for operating and maintenance, the finished product - dental rolls are burnished, smooth and no burr.
Main technic parameter
1. Power supply: 380V, 50Hz
2. Power total: 8.6kw
3. Forming speed: 20-50 kg/h
4. Glue coating speed: 50-80 kg/h
5. Cutting speed: 60-80 shaft/min
6. Approximate weight: 2700kg
7. Dental roll diameter: 8-25 mm
8. Packing qty: 15/20/30/40/50 pcs/roll